Golden beaches, safari adventures and buzzing city life
Duration: at least 3 weeks
Best time to travel: October – June
Budget: $65 per day
Without a doubt, El Salvador holds a special place in our hearts. We have been drawn to visit the tiny country for a while but didn't expect to fall in love with it so quickly and deeply. In one of the rare travel guides on El Salvador, we read that if a country's wealth were measured in kindness, El Salvador would be the wealthiest country in the world. We can only agree. We were met with overwhelming kindness and friendliness from the moment we set foot in El Salvador. El Salvador may be small, but it boosts stunning landscapes, charming villages, world-class surf spots next to lonely beaches, history, and culture.
Culture

90%

90%

Food

85%

85%

Parties

110%

110%

Activities

100%

100%
The El Salvadorians we met, who so openly and wholeheartedly shared their stories and lives with us, stole our hearts. Sadly many travelers skip this little gem due to its bad international press and gang violence. So let us take you on a journey to one of our favorite countries worldwide and show you El Salvador's most beautiful facets.
Beaches in El Salvador
El Salvador's coastline stretches for over 700km, meaning there are plenty of beaches to choose from. El Salvador boasts some of the best beaches in Central America, with world-class surf spots next to deserted stretches of sand. El Tunco is one of the most famous surf beaches in El Salvador. The beach is known for its perfect waves and stunning black sand beaches. Even if you're not a surfer, El Tunco is still worth a visit for its incredible natural beauty.
B

Est Beaches in el salvador:
El Salvador's colonial cities
El Salvador is home to some of Central America's most beautiful colonial-style architecture. The capital, San Salvador, is a great place to start exploring this side of El Salvador. Other notable colonial cities are Suchitoto, Santa Ana, and La Union. San Miguel is one of El Salvador's most charming towns, with a beautiful colonial center and lovely views over Lake Ilopango. Stroll through the cobbled streets, visit the market, and take a boat ride on the lake.
O

ur favorite colonial cities in El Salvador:
San Salvador
Suchitotto
Santa Ana
El Salvador is home to several active volcanoes, including Cerro Verde, which offers stunning views over the surrounding landscape. Hiking up volcanoes is a popular activity in El Salvador, so don't miss out on this unique experience. Volcán de Santa Ana, also known as Ilamatepec, is the highest volcano in El Salvador. It is one of the most popular attractions in the country due to its stunning crater lake. The lake is located inside the volcano's crater and is the perfect place to relax and enjoy incredible views. There are several things to do in and around Volcán de Santa Ana, so whether you're looking for adventure or enjoying the scenery, this is the place for you.
B

est volcanos in El Salvador:
Maya ruins in El Salvador
El Salvador was once part of the mighty Maya empire, and there are several well-preserved ruins to explore, including San Andres Itzapan Pyramids and Joya de Cerén. The Ruins of Tazumal are the remains of a Maya ceremonial center that was once one of the most important in the region. The site is located in the town of Chalchuapa. These sites are fascinating glimpses into the past and are well worth a visit.
El Salvador is well-known among surfers for its excellent waves. The country has a long coastline on the Pacific Ocean with many different types of surfing spots. El Salvador has it all if you're looking for lefts, point breaks, beach breaks, river mouths, reefs, or slabs. The country is also home to some of Central America's longest and most perfect waves. Surfing in El Salvador has been popular for half a century. The country's cobblestone gems were a staple for an intrepid group of ex-pats in the 1970s, and today, native Salvadorians have carved out their own niche in the growing surf scene.
M

orocco's most beautiful medinas
Marrakech
Fez
Méknes
Chefchouen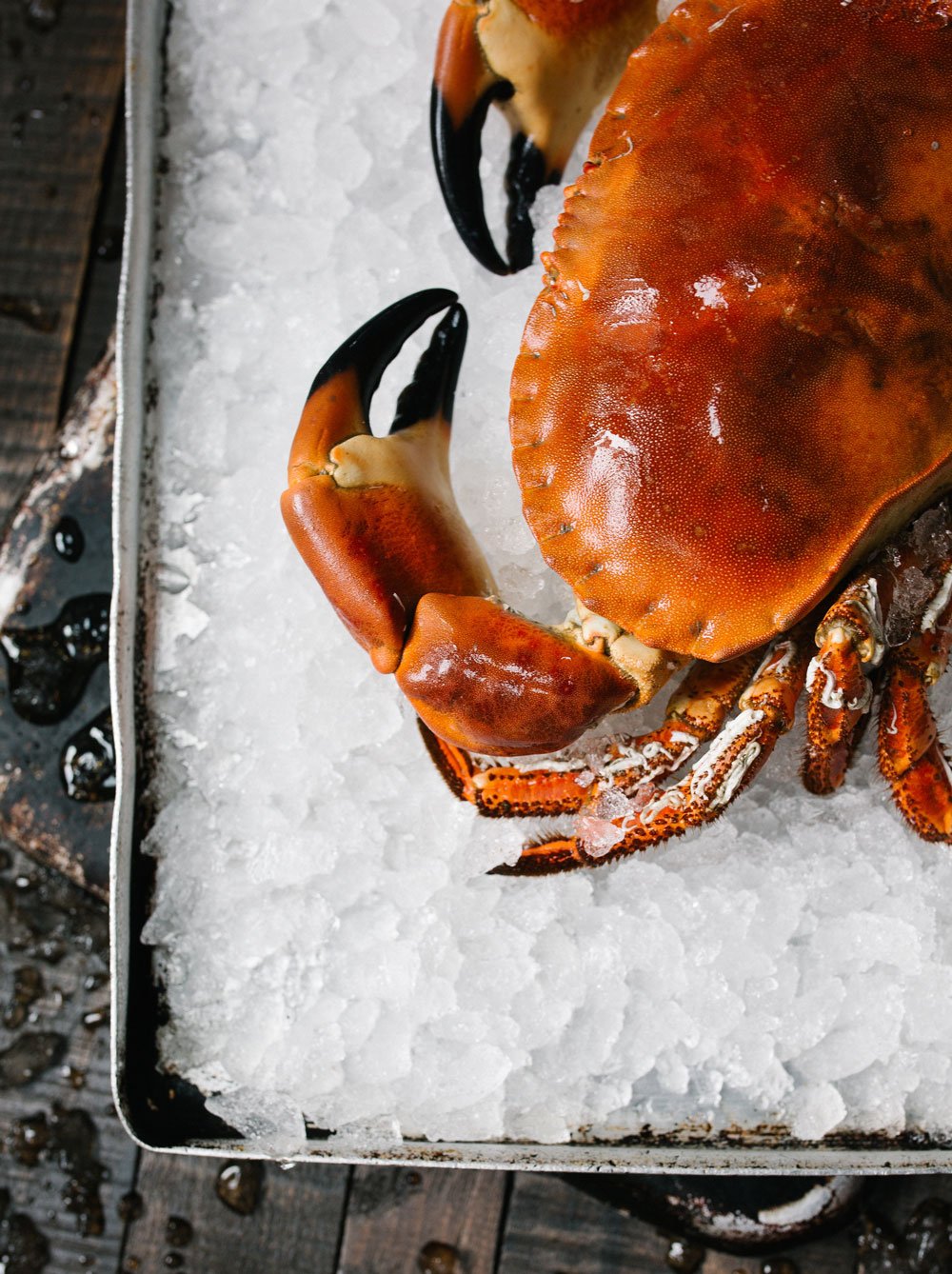 Food culture in El Salvador
El Salvador might be best known for its pupusas, but this Central American country has much more to offer when it comes to food. The cuisine of El Salvador is a blend of Native American and Spanish influences, resulting in a unique and delicious culinary experience. Maize is a key ingredient in many Salvadoran dishes, and you'll find plenty of pork and seafood options on the menu as well. Of course, no meal would be complete without a pupusa or two. These thick corn flour flatbreads are typically stuffed with cheese or chicharrón (cooked pork meat), but there are also vegetarian versions available.
Juayúa's food festival is a must-visit for anyone interested in food culture in El Salvador. The town comes alive with a buzzing food market and plenty of opportunities to try traditional dishes. The atmosphere is really great and it's incredible how lively the town becomes during weekends.
Get ready to travel to El Salvador
Language: Spanish
Currency: US Dollars & Bitcoin
Public Transport in El Salvador
Public transportation in El Salvador consists of buses and Metrobus. A single fare for any of these modes of transport is US$0.25. Buses in El Salvador are both privately and publicly owned, with the majority being privately owned. The public bus system comprises three types of buses:
Local Buses, which service short trips within cities
Inter-City Buses, which connect different cities
Shuttle Buses are used for tourist destinations such as beaches or archaeological ruins.
Taxis in El Salvador are relatively inexpensive and can be found at fixed rates depending on the destination. Taxi services outside of cities typically cost around US$40.00 per trip.
Uber's have recently become available in El Salvador and work similarly to taxis, except that fares are calculated using a smartphone app. The advantage of using Uber over a traditional taxi is that Uber fares tend to be lower than taxi fares.
Weather in El Salvador
The best time to travel to Jamaica is during the winter months. December through February is when the weather is the coolest and driest. However, keep in mind that prices for hotels and flights are usually higher during this time and there are lots of other visitors, too.
If you want to save money, consider traveling during the shoulder season (March-April or October-November). I love Jamaica in the low season as everything is more relaxed. The weather in October& November was excellent, with slightly more rain. In March, it was just perfect! Hurricane season lasts from June till November. 
The average temperature in Jamaica is about 80 degrees Fahrenheit (27 degrees Celsius). However, it can get quite hot, especially in the summer months. June through August is when the weather is the hottest and most humid.
Safety
There is no denying it. Gang violence is everywhere in El Salvador. Yet, El Salvador felt a lot safer than one would have expected. We felt comfortably secure and welcomed.
You have to note that until today, El Salvador is ruled by fear and brutal memories. Therefore, many locals take extreme precautions and will advise you against many things.
However, as a visitor, you must be aware of that and know that you are NOT the target. On the contrary: tourists are very welcome in El Salvador and, as such, very safe.
Internet & Phone
If you're looking to stay connected while in El Salvador, you'll have no shortage of options.
There are multiple mobile phone shops and official Claro, Tigo, Digicel and Movistar stores throughout the city. Your best bet is to head to one of the big shopping malls like Centro Comercial Galerias.
In the Historic Center, you'll also find prepaid sim card vendors on the streets. I saw people selling Tigo and Claro. Unlike most other countries, you can buy a sim card in El Salvador without showing your passport or ID. There's no fingerprint or any form of identification needed. The sim card will not be registered in your name, it will just be activated. The sim card is plug and play, meaning you put it in your phone and it instantly works
Tap water in El Salvador
Do not drink tap water in El Salvador; bring your Lifestraw instead!
While water from the national water company (ANDA) is generally safe, you never know the water source the restaurant, hotels, and so on may use. 
Biggest challenges for the responsible traveler
Trash: As anywhere in Latin America, a lot of street food is served in plastic or one-way containers. Make sure to bring your foldable food container with you. Don't forget to bring your Lifestraw, too.
Sunscreen: Protect El Salvador's coast by using reef-friendly sunscreen.
Packing List Central America
Central America is super diverse and offers plenty of things to do. Check out our packing list, get ready for an incredible adventure!
Sustainble stays in El Salvador
Sustainable tourism is a growing movement in El Salvador, with many businesses working to reduce their environmental footprint while preserving the environment. Check out our favorites!
DISCOVER El SALVADOR
Don't skip El Salvador!
We traveled to Central America a couple of times and had the chance to see several Maya sites along the way. Each impressive in its own way. Contrary to other Maya ruins across Central America. You'll often have Copan to yourself. The mysterious archaeological site boasts remarkable hieroglyphics and sculptures. On top of that, the town of Copan itself is drop-dead charming.