Endless deserts, Medinas, souks and a feeling 1001 nights
MARRAKESH
Discover unique things to do and live the dream of 1001 nights
MARRAKESH
Discover unique things to do and live the dream of 1001 nights
MARRAKESH
Discover unique things to do and live the dream of 1001 nights
MARRAKESH
Discover unique things to do and live the dream of 1001 nights
Duration: at least 2 weeks
Best time to travel: October – June
Budget: $45 per day
Delicate and extraordinary architecture, marvelous Riads, colorful markets, and incredible landscape. Your eyes will be overwhelmed by all the colors and ornaments. The cuisine combines a unique mix of sweet and hefty. On top of that, Moroccans are hospitable, open, and extroverted. This time around, we visited Fez, Chefchouen, and Meknes. We felt like we went on a journey in time and were mesmerized.
Morocco's population is made up of Berbers and Arabs. Both contribute to the rich traditions still practiced today. Wherever we went, people proudly demonstrated their customs.
Culture

90%

90%

Food

85%

85%

Parties

110%

110%

Activities

100%

100%
Morocco is one of the most modern Islamic countries. We have been thought that Islam practiced in Morroco differs quite a lot from the more conservative Islam. While you can not enter any mosques, there are minimal restrictions for non-Muslims.
As anyone who has spent time in Morocco can attest, the country's coastline is absolutely stunning. With a diverse range of stunning beaches scattered along the Atlantic and Mediterranean coasts, you can find everything from gorgeous sun-soaked bays to rolling dunes and crystal clear lagoons. So whether you're a dedicated water sports enthusiast or just looking for somewhere to relax on the beach with a good book, Morocco's beaches have something for everyone.
If you're looking for an amazing winter surfing destination, you need to check out Morocco. The country has a 1,835 kilometers long coastline with great waves. Renting surfboards in Morocco is very cheap. If you feel like you need to pamper your body after a day of surfing, check out a Moroccan hammam!
B

est surf spots in Morocco
A hammam is a traditional Moroccan bathhouse that offers a unique and authentic experience. If you're looking to relax and rejuvenate, a visit to a hammam is a must-do while in Morocco. Hammams are often located within riads (traditional Moroccan houses) or hotels and have separate areas for men and women. During your visit, you'll be treated to a steam room, exfoliation, and massage. After your hammam experience, you'll feel like a new person – refreshed, relaxed, and ready to take on the rest of your Moroccan adventure! Visiting a hammam is my special treat, and I cannot get enough of it!
Y

ou'll find beautiful hammams in:
Moroccan desert – the dream of 1001 nights
Something about the Moroccan desert feels like stepping back in time. Perhaps the camel rides along the dunes, the nights spent under the stars in Bedouin tents, the villages carved into canyon walls, or the ancient kasbahs still standing as fortresses along old trading routes. Whatever the reason, a journey through Morocco's deserts will be an unforgettable experience.
Before we get to the desert, it's important to note that three main Atlas mountain chains punctuate Moroccan terrain: the Middle Atlas, the High Atlas, and the Anti-Atlas. The former is the northernmost, and many travelers start here, journeying from the city of Fes roughly southward. Each of these mountain ranges has its unique desert landscape worth exploring.
The Middle Atlas is home to cedar forests and alpine meadows, as well as some of Morocco's most historic sites. In addition, this is where you'll find ancient Roman ruins and medieval castles dotting the landscape. The Anti-Atlas is a less-visited region, but its rocky canyons and oasis villages are well worth the effort to reach. And finally, there's the Sahara Desert itself. Stretching from the Atlantic Ocean to the Red Sea, this is the largest hot desert in the world.
Morocco's magical medinas
In Morocco, the term medina refers to a city's historic core. If you're planning a trip to Morocco, add a visit to one of the country's medinas to your itinerary. These ancient city centers are brimming with history and culture, making for a truly unique experience. Seven medinas in Morocco are World Heritage Sites, so you'll have plenty of options. And if you're not sure where to start, here's a little secret tip: the Fes el-Bali medina in Fez is absolutely incredible. It's the largest car-free urban area in the world, and it's full of winding alleyways, colorful souks, and historical mosques. Trust us; it's worth a visit!
M

orocco's most beautiful medinas
Marrakech
Fez
Méknes
Chefchouen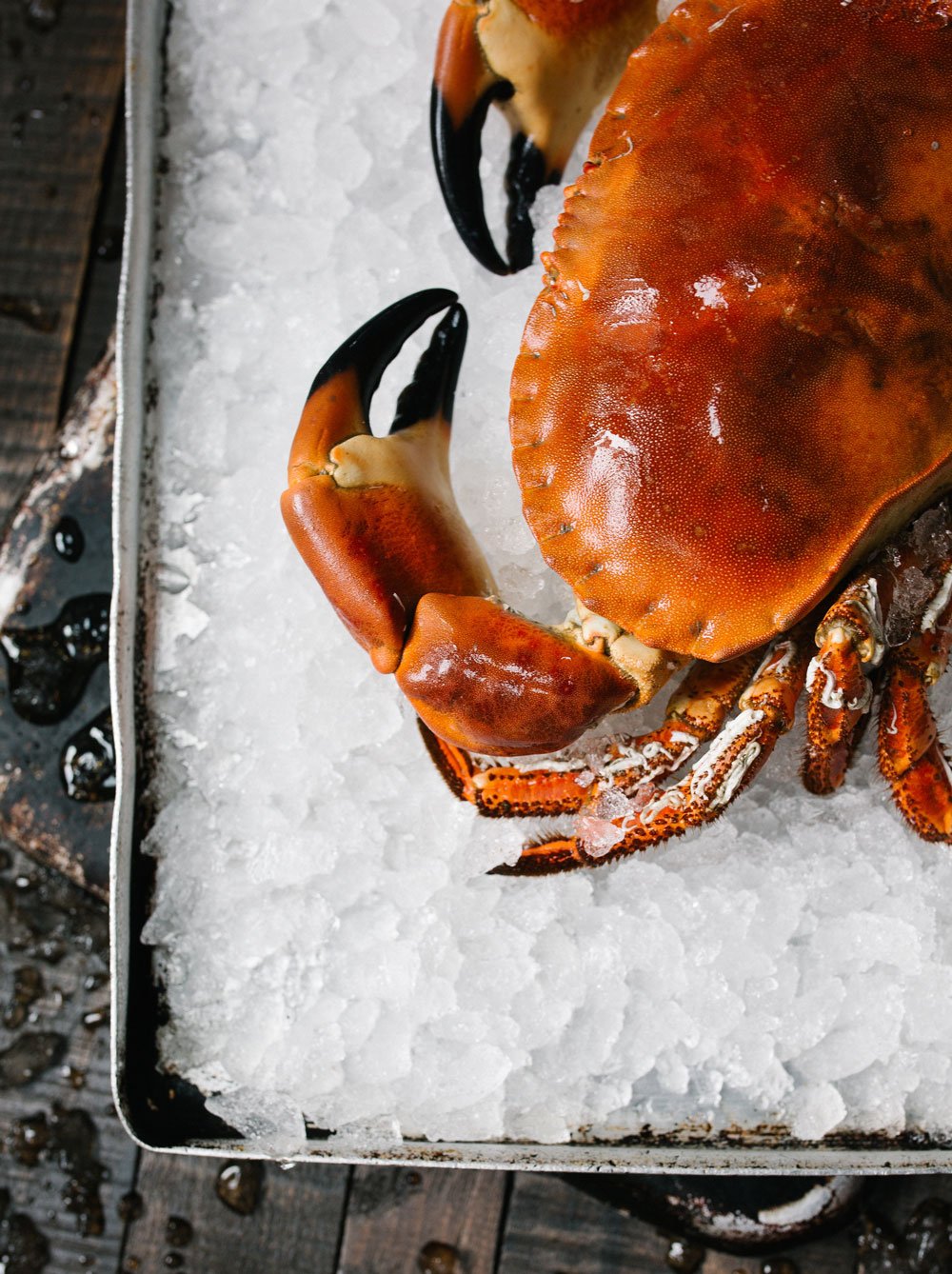 Moroccans take great pride in their cuisine, and it is no wonder why. Moroccan dishes are incredibly flavorful, thanks to the use of unique spices and herbs. The country's cuisine is also highly diverse, with influences from both Africa and the Middle East. Whether you're looking for a quick bite from a street vendor or a luxurious meal at a fine-dining restaurant, Morocco has something to offer. And of course, no discussion of Moroccan food would be complete without mention of the country's famed mint tea. This refreshing beverage is served throughout the day and is the perfect way to cool down after a spicy meal. If you're looking to experience the best that Moroccan cuisine has to offer, be sure to try some of Morocco's iconic dishes.
Get ready to travel Morocco
Language: Arabic and Berber
Currency: Moroccan dirham
Public Transport in Jamaica
Route Taxis are the way to move around Jamaica. Official route taxis have a red license plate. In MoBay, you'll see the route they are catering written on the doors. Route taxis are the cheapest and most flexible way to move around. Just be careful to enter/exit on the route. Otherwise, you'll be charged as a charter taxi.
Public Bus: The stop for buses to basically anywhere leave from any bigger city. I couldn't find a schedule. They seem to go more frequently than the Knutsford.

Knutsford: Jamaica's luxury bus connects more significant destinations. Be aware that the time stated refers to calculated driving time and not the actual time to reach a destination. Adding to the driving time are stops and bus switches which are not apparent when buying the ticket. Due to Covid, there are fewer buses than usual, and it is better to buy the ticket online.
Weather in Morocco
The best time to travel to Jamaica is during the winter months. December through February is when the weather is the coolest and driest. However, keep in mind that prices for hotels and flights are usually higher during this time and there are lots of other visitors, too.
If you want to save money, consider traveling during the shoulder season (March-April or October-November). I love Jamaica in the low season as everything is more relaxed. The weather in October& November was excellent, with slightly more rain. In March, it was just perfect! Hurricane season lasts from June till November. 
The average temperature in Jamaica is about 80 degrees Fahrenheit (27 degrees Celsius). However, it can get quite hot, especially in the summer months. June through August is when the weather is the hottest and most humid.
Safety
During my solo backpacking trip, I felt very safe. Hustling can be intense from time to time, but it is manageable. However, Jamaica has some issues, and robberies do occur. The bigger cities such as Kingston, Montego and Negril are a bit unsafer than the countryside. However, you shouldn't have any problems if you are a somewhat seasoned traveler.
Internet & Phone
I use Digicel whenever I travel to Jamaica. The connection has proven to be the best, and it's easy to get a recharge. In addition, I get an Airlo basic starter plan so I can easily Uber from the airport and get settled with a local Sim.
Tap water in Morocco
I have been drinking tap water in the bigger cities, and it was fine. However, the water quality may vary. And it's advisable to bring your Lifestraw along. 
Biggest challenges for the concious traveler
Trash: Jerk Chicken, Jamaica's staple food, almost always comes wrapped in aluminum foil, and many restaurants serve it in to-go boxes. Luckily enough, a foldable food container will go a long way. 
Sunscreen: Protect Jamaica's voast by using reef-friendly sunscreen.
Generally speaking, responsible tourism practices are not (yet) prevalent in Jamaica. Therefore, wear eco-friendly sunscreen when visiting waterfalls and the beach. 
Packing list Morocco
Packing for Morocco can be daunting, as the country has many landscapes and things to do. But with our packing list, you are well prepared!
Unique places to stay in Morocco
Morocco may not be the eco-tourism capital of the world, but you'll find outstanding locally owned riads and good eco-friendly stays.
DISCOVER MOROCCO
With a rich history and diverse culture, Morocco is an endless place to explore. 
The location of Jamaica's capital is picturesque, nestled between the blue mountains and the Caribbean sea. While the city itself wouldn't be considered a beauty by its looks, it is full of vibes, culture, and amazing people. While most travel guides don't make Kingston sound like the most attractive destination, it will reward those who look and feel behind the obvious and are willing to give it some time.